In the construction industry, the need for the right equipment and the right operators is always a top priority. Thackray Crane not only offers the best fleet of cranes to rent for your project, but we also staff the area's best, NCCCO and OSHA certified crane operators. At Thackray Crane, we're not just a piece of the puzzle . . . we're part of your team and we're here to help you succeed with all the challenges that any construction project can bring.
We have certified crane operators for every type of crane your project may need, including mobile cranes, boom trucks, tower cranes, crawler cranes, telehandlers, and more. We even have certified operators and drivers for tractors and trailers if your project needs large transportation.
While some companies deliver equipment, Thackray delivers heavy duty equipment with a certified operator that best meets your project needs.
Our crane operators are licensed and nationally certified.
All crane operators have the proper credentials required by OSHA and ASME regulations.
Every operator understands and excels at crane set-up, load dynamics, lift planning, load charts, rigging and signaling.
Thackray Crane operators follow all the latest and safest operating procedures.
Our crane operators have thousands of documented hours of safe operation on countless construction jobs.
To ensure safety, we have the areas strictest training regimen in place for all our employees.
All of our cranes are regularly inspected and maintained to ensure you get the best equipment and our operators are handling the safest possible equipment for the job.
If you're looking for the right partner to help complete your next heavy lift or construction project, Thackray Crane has the equipment and resources you need.  Give us a call today at 844-99-CRANE or complete this quick contact form with job details.  One of our reps will be in touch shortly to review the job specs, recommend the right equipment, and get you the quote you're looking for.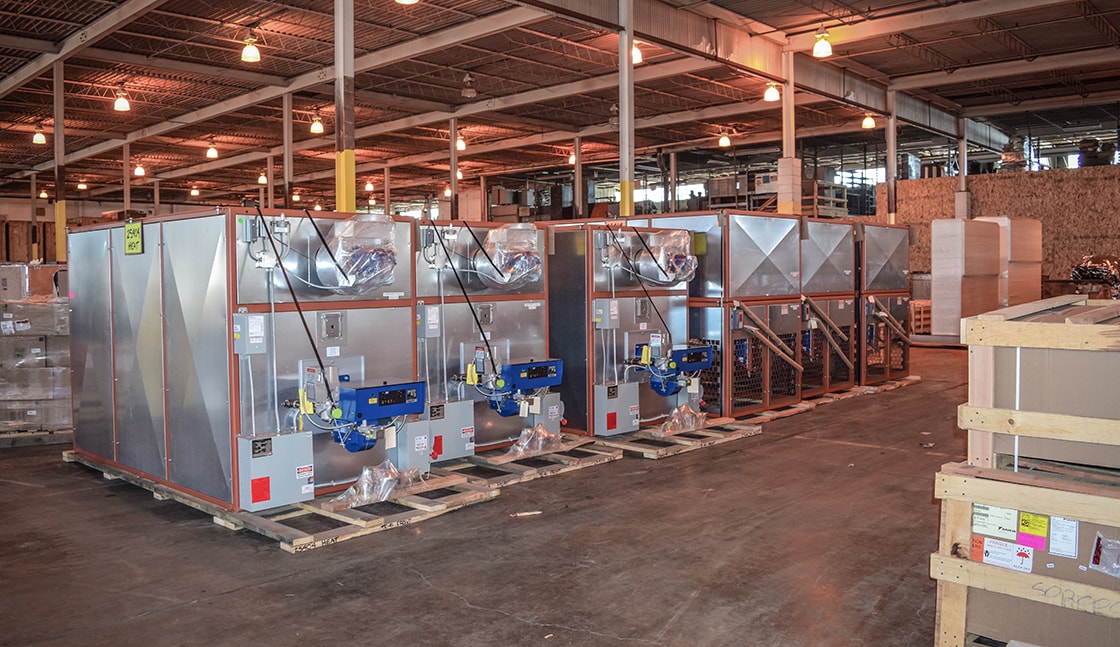 If you, your company, and contractors have worked on a long-term construction project, you know how problematic storing and accessing your building materials and equipment can be. Luckily for you, Thackray Crane Rental, Inc. is much more than crane and equipment rental company. Overseeing New Jersey, Pennsylvania, and Delaware, we bring you everything you need to successfully and smoothly complete your work both on and off-site.
Guarding and Storing Your Materials
Given how essential and expensive construction materials and equipment tend to be, it's imperative that you know where and how they're being stored. Here at Thackray Crane Rental, Inc., we keep our customers' project materials in state-of-the-art, climate-controlled warehouses and storage yards. We understand that you cannot take chances; so, we ensure that everything you need is always available to you 24/7 and protected by a security team and surveillance system. Whenever you need to unload and acquire your belongings, we open our facility to you and even assist with the logistics.
The Highest Quality Customer Service
Why keep your rebars, steel beams, and transformers where they could easily be damaged or stolen? We have multiple storage yards and warehouses, strategically located in areas of PA and NJ. Our company is about more than trucking, rigging, and crane rentals—it's about the quality of the service that we bring to our customers. As we see it, a storage service in 2017-2018 should anticipate all your needs, and we will deliver the highest possible quality service to you, our valued customer.
High Quality Warehouse Storage
When you utilize our storage warehouses, you're given 24/7, 365 day access to some of the best industrial-grade warehouses available. Because you're partnering with Thackray Crane Rental, Inc., you can be certain that you'll always have assistance as you load and unload materials and heavy-duty machinery.
You can cease worrying about your rebars and concrete succumbing to the colds of winter! Inside of our climate-controlled storage units, your materials will be insulated against temperature drops, as well as any corrosive moisture in the air. Once you're ready to bring it all back on-site, our flatbeds, lowboys, and cranes will be readily available. At Thackray Crane Rental, Inc., we think of it all!
Contact us at 1-844-99-CRANE or visit thackraycrane.com to request a storage quote today!